NY Jets vs. NE Patriots Football Trip to Metlife Stadium
When:
October 15, 2017 @ 7:30 am – 7:30 pm
2017-10-15T07:30:00-04:00
2017-10-15T19:30:00-04:00
Where:
Metlife Stadium
1 MetLife Stadium Dr
East Rutherford, NJ 07073
USA

Contact:
CD Trips LLC
845-798-2188
Join CD Trips for a trip to Metlife Stadium on Sunday, October 15th when the New York Jets take on their eastern division rivals and 2017 Super Bowl Champions New England Patriots. Included is an awesome pre-game tailgate party with great food hosted/prepared by Erin and Allan Lipsky, CD Trips snack pack & escort, onboard movie, bus driver gratuity & loads of fun. This trip will benefit the Child Care Council of Orange County & Friends of the Orange County Youth Bureau Fund at The Community Foundation of Orange & Sullivan.
Package Includes:
R/T transportation on Rolling V Motor Coach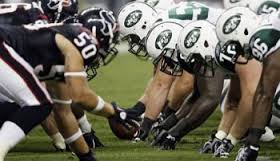 Ticket to the Game
CD Trips Tailgate Party prepared by Erin and Allan Lipsky – Menu Below
CD Trips Snack Pack
Optional Last Licks Boxed Lunch (Add $12 pp)
CD Trips Onboard Escort
Feature Movie
Bus Driver Gratuity
Fun! Fun! Fun!
Tailgate Menu: BBQ Chicken Wings, Buffalo Chicken Wings, Erin's Famous Chili, Chicken Jumbalaya, Hot Dog station with condiments, Pasta Salad and/or Mac & Cheese, Corn Bread, Water/Soda and MORE! *Menu is subject to change.
Tailgate is being hosted/prepared by Erin and Allan Lipsky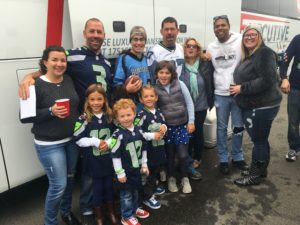 Itinerary
7:30 AM Departure from Liberty – Darbee Lane Municipal Lot
7:50 AM Pickup in Monticello – Thompson Square Mall Route 42
8:00 AM Pickup in Rock Hill – Farmer's Market Parking Lot Exit 109
8:15 AM Pickup at Wurtsboro Park and Ride Exit 113 off I-86/SR 17
8:30 AM Pickup at Circleville Park and Ride Exit 119 off I-86/SR 17
8:50 AM Pickup at Monroe Park and Ride Exit 129 off I-86/SR 17
10:00 AM Arrive Metlife Stadium
Enjoy CD Trips Tailgate Party prepared by Erin and Allan Lipsky – Woohoo!
1:00 PM KICKOFF – New York Jets vs New England Patriots
4:30 PM Depart Metlife Stadium (or 1/2 hour after game ends)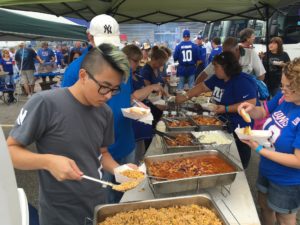 6:15 PM Dropoff in Monroe
6:35 PM Dropoff in Circleville
6:55 PM Dropoff in Wurtsboro
7:10 PM Dropoff in Rock Hill
7:20 PM Dropoff in Monticello
7:30 PM Return to Liberty
+ Itinerary subject to change based on end time of game & traffic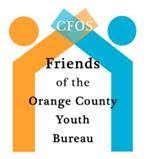 About the Friends of the Orange County Youth Bureau Fund: The fund was created to enhance existing and/or provide additional services that are not currently in the Youth Bureau's operating budget. This fund will be utilized for special projects (i.e. youth scholarships, skill building opportunities for children, youth, young adults, and families). Orange County Youth Bureau's Mission: To promote positive youth development through County-wide integrated planning, funding, monitoring, coordinating and developing youth and family services programs for Orange County youth ages 0-21. Promoting Positive Youth Development since. 1978! Donations are fully tax-deductible charitable contributions and should be made payable to CFOS-Friends of the Orange County Youth Bureau Fund.
About the Child Care Council of Orange County: Organized as a Non-Profit Corporation in 1971. The Council was organized to coordinate, assist and promote day care services in Orange County. Original funding came from RECAP (Regional Economic Community Action Program) and services were referrals to parents and training of child care center

staff. In l978 reduced funding to RECAP caused us to lose their funding. Via a group of center directors, they tried working with parents needing child care and to hold trainings at each other's site to maintain staff development for about five years. Through the 1980's they accessed funding of discretionary funds from one of our Assemblywomen and hired a director to continue parent referrals, were a resource for Work Family Directions parent referrals, became a sponsor of CACFP (Child Adult Care Food Program) and hired another staff person. About then the County started to certify Family Day Care Providers and they were given funding to train providers. With the 1990's they became stronger, hired additional staff and were awarded the CCR&R (Child Care Resource and Referral) contract from NYS DSS (Department of Social Services) and in about 1994 were given the Registrar contract by Orange County. Today they continue all of the above services under contracts from NYS OCFS (Office of Children and Family Services – www.ocfs.state.ny.org) , USDA NYS DOH CACFP (United States Department of Agriculture, Department of Health – www.fns.usda.gov), Orange County DSS (Department of Social Services), and Professional Development Program (http://www.ecetp.pdp.albany.edu/). They charge minimal fees for enhanced training, work with providers on CDA (Child Development Associate credential – www.cdacouncil.org) and SACC (Afterschool Works NY credential –www.afterschoolwksny.org), and for program accreditation (refer to child care professionals on our website).